Oro
From the first sip of this sophisticated red wine, it's clear that this is the culmination of years of knowledge and experience.
Our beautiful Suisun Valley provides us with rich fertile soil, perfect for growing ultra-premium wine grapes. We think of ourselves as "winegrowers," believing that rootstock and state-of-the-art growing practices are significant in our award-winning varietals.
Long before its production, the concept of Oro began in our vineyards. With hard work and a passion for learning their craft, brothers Larry and Ken Lanza have achieved the gold standard in our vineyards. With a reverence for history and innovation alike, the Lanza family continues with the best of our old-world traditions in agriculture, hospitality, and community.
For the Lanza family, the future is clear... uncompromising excellence from grape to glass.
The gold standard from vineyard to glass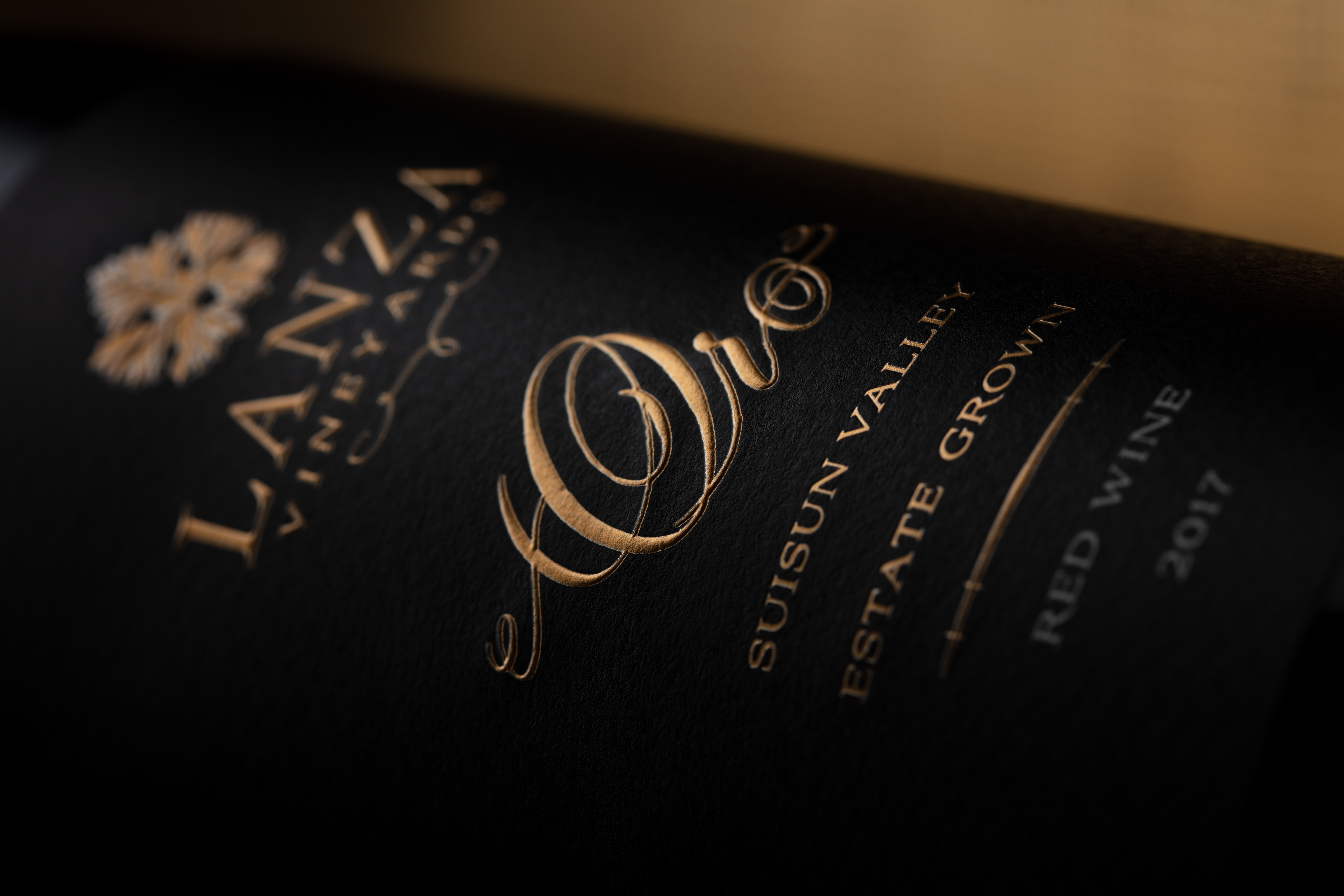 ---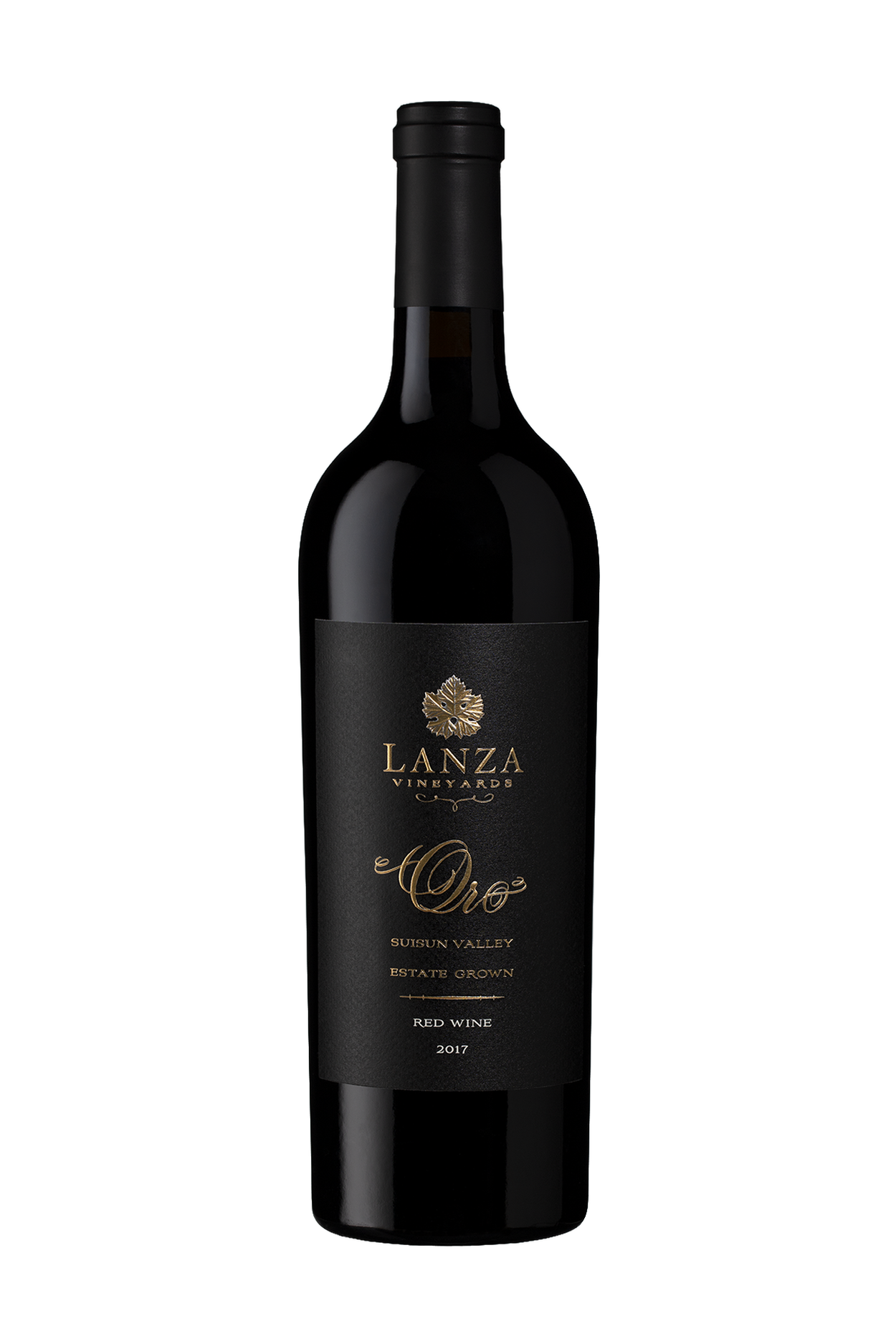 About Oro
Limited Production ~ This wine is a limited production wine with only 748 bottles produced.

Premium Blend ~ With 68 acres of Cabernet Sauvignon and 47 acres of Petite Sirah, we have the luxury of choice. Only the premium grapes/vineyard lots made the cut for this wine. The vineyards were watched critically from the beginning of the growing season, looking for color, berry size, and later sugar levels. Only the very best were selected for Oro!

Aging ~ Oro was aged for nearly three years in premium French Oak barrels, and bottle aged for two more years. Lengthy aging softens both structural tannins and acid and gives way to a smoother texture in the wine. While initial fruit fades, long aging brings in more earth tones, such as tobacco and leather, both desired flavors in a rich Cabernet Sauvignon. We've done the cellaring so you don't have to wait. This wine is ready to enjoy now but will cellar well for your next special occasion.
---