Our Brands
---


Wooden Valley
Our flagship brand. Wooden Valley has been the all-occasion, go-to wine for more than 85 years. Families return time and again for the casual and comfortable feeling of Wooden Valley, keeping their multi-generational traditions alive. The wines in this brand are meant to be enjoyed daily with great food, family, and friends. THIS is your everyday wine!!


Lanza Family
The Lanza Family brand tells the story of elevated experience and next-level craftsmanship. The Lanza brothers have taken generations of knowledge and expertise to make the absolute best wines from our Suisun Valley vineyards. We believe that great wine begins in the vineyard, and the wines produced for this brand are of the highest caliber. The grapes selected for the Lanza Family program come from a variety of vineyard blocks and undergo extreme scrutiny before being chosen. As the grapes grow, the vines are subject to multiple thinning passes, to adjust and manage crop size. Additionally, this wine experiences extended barrel and bottle time to bring forward their distinct flavor profiles. We hope when you open a bottle of Lanza Family wine, you experience not only our history but our future.


Rosetta
We created the Rosetta family of wines in remembrance of our great grandmother, Rosetta Rubiano Carlevaro, or as we lovingly called her "Nonna Setta." Our fondest memories of Nonna Setta revolve around her creations in the kitchen, most often from ingredients coming directly from her garden. Just as our great-grandmother brought us the fresh flavors and scents of her garden, these wines bring you the fresh red fruit and berry flavors of our vineyards.


Lanza Italian Collection
The Lanza Italian Collection of wines were created to honor our Italian heritage. Mario and Lena Lanza both originate from the famous Piedmont region in Northern Italy. When they settled in Suisun Valley, it was with the dream of one day growing and producing wines that would represent their rich Italian heritage. We enthusiastically embraced Mario and Lena's dream by planting Barbera, Primitivo, Sangiovese, and other Italian varietals.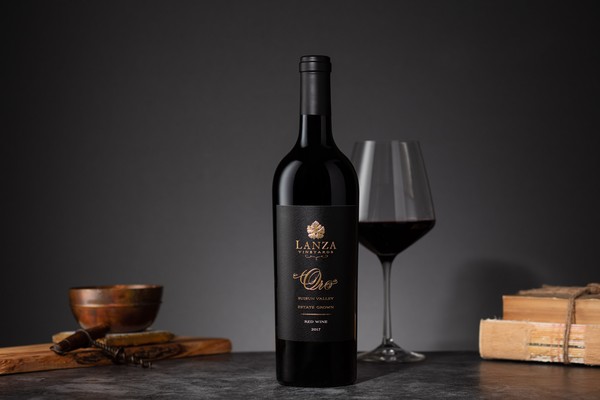 Oro
Long before its production, the concept of Oro began in our vineyards. With hard work and a passion for learning their craft, brothers Larry and Ken Lanza have achieved the gold standard in our vineyards. With a reverence for history and innovation alike, the Lanza family continues with the best of our old-world traditions in agriculture, hospitality, and community.
For the Lanza family, the future is clear... uncompromising excellence from grape to glass.


Marlena
Marlena was developed to pay respect to our Grandparents, Mario and Lena, for their hard work and dedication to our family and business. We named this dessert wine "Marlena," combining their names to honor them as the first generation of the Lanza family to make wine in Suisun Valley. For more of Mario and Lena's story visit our "About Us" page.


Wine Club Cuvée
Wine Club Cuvée was born from a yearly blending competition held for Wooden Valley's Family Club members. Every July, members join us for BBQ & Blends, a beautiful lunch, followed by a blending competition in our barrel room. Competition is fierce, and club members good-naturedly compete to create the winning blend where the prize is not only bragging rights but a case of the finished product. When it's time to create the wine, our winemaker chooses the best "recipe," and that year's Wine Club Cuvée is produced. The limited-production wine is released once a year, in June, and has become a member favorite.