N/V Miscela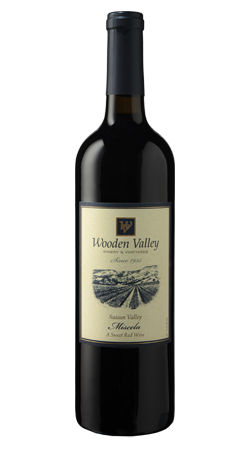 A fruity red blend, Miscela is a crowd-pleaser. Cherry, black plum, vanilla, and mocha flavors dominate this rich wine which is very well balanced. Miscela can be served both chilled and at room temperature, depending on your preferences. It's a great wine to pair with BBQ ribs or chicken wings, hamburgers, steak, lamb, and pizza.
If you're feeling adventurous, try Miscela with chocolate cake. You won't be disappointed!
Wine Specs
Appellation
Suisun Valley
Wine Profile
Production Notes
Varietal Blend: 44% Syrah, 36% Mourvedre, and 20% Petite Sirah
Production
300 Cases Produced
Product Reviews
Tara Lyons
(Jul 12, 2021 at 11:35 PM)
I am not a wine person. Well so I thought. After the first tease of Miscela was in love. I bought a bottle on the spot. Then straight to the website for more. I can't wait to share this new wine with my 'wine drinking cousins' for the holidays.
Rafael
(Aug 20, 2021 at 10:06 PM)
I've been looking for a wine my wife would like for years. There have been plenty of "misses" and a few, near "hits", but nothing that she's liked. This wine has turned her into a wine drinker! She loves this because it is sweet, has nearly no alcoholic odor or "hit" to it, and is smooth. She's now willing to try more wines. This is a perfect wine for non wine drinkers.
DianeMetz
(Oct 16, 2021 at 11:13 AM)
Can't wait to try. We have wine lover guests coming from New Orleans so I wanted to try something new!