Blind Tasting Package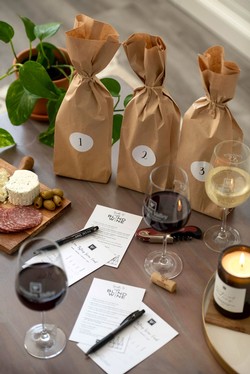 3-Bottle Blind Tasting Package
Our Blind Tasting Package will challenge the wine palate of all your guests. This comprehensive kit includes all the essentials for a fun evening.
Blind Tasting 3-bottle Package Includes:
~Three bottles, one white and two red, cloaked in secrecy to test your sensory skills.
~Tasting scorecards for up to four participants to keep notes and compare.
See~Swirl~Sniff~Sip
Product Reviews