2020 Sauvignon Blanc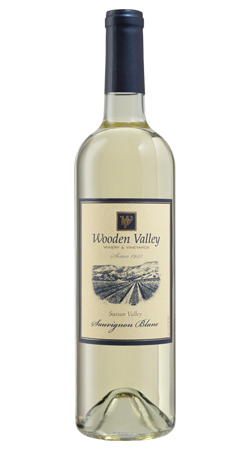 Wooden Valley Wines
Fermented and aged in stainless steel, this Sauvignon Blanc is bursting with aromas of grapefruit, mango, and unripe nectarines. Crisp citrus notes with green melon and guava bring vibrant flavors to the palate.

Finishing bright and crisp, this light-bodied wine is enjoyable with light meats, white fish, and soft cheeses.
Product Reviews
Dennis Chittle
(Oct 17, 2021 at 10:08 AM)
I discovered this winery last week and was just blown away by the quality of their wines. Their Sauvignon Blanc is outstanding by itself but pears beautifully with spicy foods.
Dennis Chittle
(Oct 17, 2021 at 10:16 AM)
Damn spell check I meant to type pair not pear🤪