2018 Marlena Port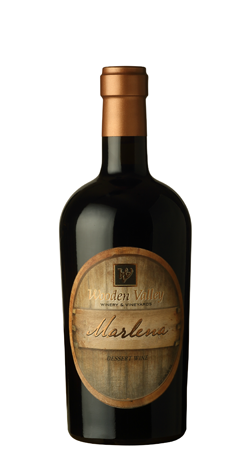 In honor of Mario and Lena Lanza, grandparents of brothers Rick, Ron, Larry, and Ken Lanza, we named this dessert wine "Marlena." Mario and Lena were the first generation of the Lanza family to make wine in Suisun Valley.
This sweet dessert wine explodes with aromas of ripe blackberries, boysenberry, and plum. When you taste it, you will get flavors of almond, espresso, and chocolate. A smooth finish coats the palate with cocoa and raspberry. Overall, it's multilayered, inviting wine that continues to unfold as you enjoy it. It's terrific on its own or paired with spiced cookies, gingerbread, almond cakes, or orange-scented desserts. Another great option is to pour it on vanilla ice cream.
Wine Specs
Appellation
Suisun Valley
Wine Profile
Production Notes
Varietal: 100% Petite Sirah
Production
203 Cases Produced
Product Reviews
Dee Eva
(Oct 17, 2020 at 8:21 AM)
I have had their Zinfandel Port and it was delicious. This port is also good or better. Very nice to serve to guests after dinner. It would also be nice drizzled over a dish of vanilla ice cream!
Sarah Harris
(Jun 3, 2021 at 9:39 PM)
Very smooth fruit taste and smells wonderful. I had it with my dry salad and it was delicious as I put a splash on my salad as well💯
Mike
(Jun 23, 2021 at 5:51 PM)
Excellent wine. Pairs incredibly well with a Maduro cigar.
Jason Lewis
(Sep 29, 2021 at 9:11 AM)
I'm not a wine review type of customer, but this is an excellent dessert wine that my wife and I both love very dearly. I'm a big fan of Port and try to always keep a bottle of this open with another in our wine fridge - I much prefer this over something more distributed and available like Graham's. This is a great value wine that comes from family of winemakers that have been at it for a long time and that's good enough for me. We love to have it by itself after dinner and it pairs really well with dark chocolate, stone fruits, and blue cheese.